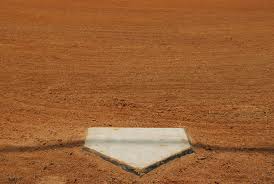 I just had a powerful session with a client, in which a new perspective was given to a situation. As he phrased it: "a door that has been locked for a very long time is now finally open". And that really sums up a lot of the things that are happening in the energy at the moment. The energy is quite intense and powerful and we are all provided with the opportunity to step up to the plate and choose again.
This may feel unnerving as it is asking you to stretch past what is currently comfortable. It may entail an entire paradigm shift. It may shed a light on things that you've never been fully able to place. I know for myself that I receive more and more clarity on what it is that I have here to do and for whom. It is my role to be at the forefront of the energy and share that with you all. As you each have your own role to play. This is an opportunity to choose anew. We have a chance every day to choose again, but with the energy now present that is not only supported but also accelerated.
So what are you choosing?
For some of you this may be very tangible and concrete, for others more subtle or even ungraspable. Just trust that you will know what that is. Right now. Feel it in the energy and know that simply reading this is supporting you in choosing and charting your new course. Take a deep breath in, holding that energy and intention, and breathe out. Letting both the breath and the attachment to how it will show up in your life go.
It doesn't matter if you have no idea what the future will hold or how you are meant to bring about this change in your life or use your gifts in a way that is not only fulfilling but rewarding as well. This is where it all begins. Whether you are ready for that next level in your business, or simply allowing in more emotional and energetic expansion. The time to thrive is now.
To support you in that process I am offering a FREE 3-part TeleSeries:
Stairway to Heaven
3 steps to thrive in your business and life

You can reserve your free seat here
This powerful series of 3 calls will start on Thursday September 5th at 20.00 Amsterdam (CET) time / 2pm Eastern / 11am Pacific
No worries if you can't join live, you will automatically receive the recording when you register.
Limited virtual seating!