I'm thrilled to share I've been accepted as a teacher on Insight Timer—the world's biggest meditation app 🙂
You can now listen to my brand-new guided activations for free on this amazing app!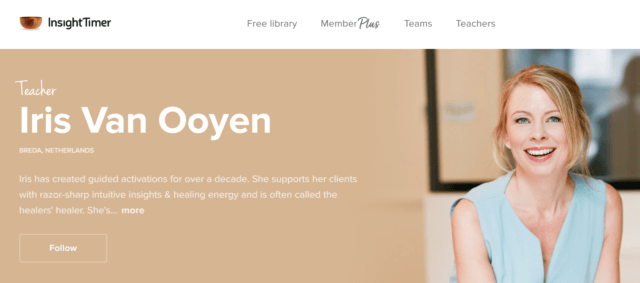 Given the turmoil all around us it takes more effort to keep our energy grounded and stay focused. These free tools can help you with that.
I've recorded a new grounding activation, a meditation to call your energy back, and my personal favorite 'Start Your Day With Gratitude'.
Check  all my meditations out here
I believe in times like this it's extra important to take good care of ourselves. This is self-care made easy: all you have to do is hit play to relax or recharge.

You can download Insight Timer in the app-store for free. Then simply create an account by entering your name and email, and voilà!
And if you enjoy any of my activations, I would really appreciate a rating or a comment on there 😉
Wishing you a magical day and weekend!
With love,