A year ago I hosted 'A night with the Carriers of Light' in Breda. It was a very powerful evening with a special message about the Clan of the Keepers of the Truth. They also spoke about letting go of outdated beliefs on creation, opening up to manifest with deeper intention, higher impact and shorter turnaround times.
Intrigued? You can listen to that message here:
If you enjoyed the energy and insights, then you might want to join the upcoming one-day workshop wit the Carriers of Light. This will be an in-person workshop in The Netherlands.
I hope to see you there!
With love,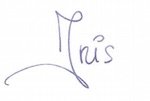 PS Gettting on the Priority List allows for premium seating 🙂 Click here to be the first to know all the details about this unique event