Healing Heaven
A Spa Day for the Soul
A powerful event that helps you integrate the changes you are going through so you are fully prepared for the next step in your life and business.
On this day we consciously carve out time to integrate change. We'll look at what's been going on for you this year, what you need to make room for, what you need to let go off, and what you can consciously allow into your life, your business and your body.
We'll get clear on which insights, action steps and shifts in perception will help you move forward into 2017!
Healing Heaven is a powerful event that helps you integrate all the changes that have been going on in your life, both personally and professionally. By taking the time to integrate these changes on a physical, practical and energetic level you will free up a lot of time, energy and focus. It is part of taking good care of yourself.
It's like rebooting your computer or your annual car check-up. When you skip that too often you are bound to run into some problems.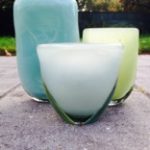 We will look back at what 2016 has brought you and take the time to integrate these changes so you create room for new possibilities. Integration of change is crucial and often something we tend to forget.
I know from experience that it can be difficult to integrate the changes we go through. And that it is so much easier to continue at your to-do list than to take time out to fully integrate what is going on in and around you. And I also know the problems this causes in the long run: loss of energy, lack of focus, not being able to use your full energy and strength, not to mention irritation and frustration and the way that influences you and the people around you.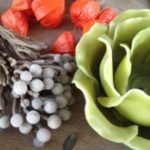 Of course I will tune in for everyone individually so you get clear on what you need to focus on and what can help you move forward. You'll get a fresh perspective on things that are happening in your life.
This event ensures you really take some time for yourself to recharge and relax. Of course there will be an energetic activation and we'll dive deep in the energy.
When & where is it?
This 1 day event takes place on Friday November 18th in Breda, The Netherlands. We start at 9.30 am and will end around 5 pm.
This day will be hosted in DUTCH!
Your investment for this powerful event:
Full tuition for this event is €499. This includes a lovely organic lunch, and of course coffee, (herbal) tea and water.
What can you expect from Healing Heaven?
You will be recharged and rejuvenated
Integration time for your body and soul
You will feel lighter, releasing weight off your shoulders
Unique energetic activation that will help you deal with the new energies and ensures that you are ready for your new vision (so you are not sabotaging yourself)
Inspiration and joining in the energy with like- minded people
Insights in the next steps for you and your business from the live channelings. I will tune in for you personally
Uplevelling of your energy and your vision
You will let go of what no longer serves you and make room for new ideas, people and events
You will be ready for the next phase of your life and your business, and for 2017!
This is what participants experienced:
"Thank you for a very powerful event Iris! It was great to be in the space you created. It was really powerful. Being with the other participants was very special and empowering and I loved how everyone shared. It was a sacred place to trust your inner truth to be heard. The live channelings gave me the powerful insight that my needs and my voice are just as important and that I need to pay attention to my feelings about it. And that I need to communicate those when I don't feel safe. Healing Heaven cleared up a lot of space for my business! What I really noticed is someone can tell you that you need to network for example, but then you don't do it because you have some resistance to it. That resistance and what is behind that is the stuff we need to clear out and that's what this event helps with! It is the main thing that helped me with some major shifts! I would say this event could be called 'bust through your blocks'! Iris is a powerful and loving host and leader. The event helped me realize some very important pieces! It really was a shift on a cellular level and those insights have had a huge impact on myself and the success of my business. I received some crucial pieces I needed for my business! I can highly recommend this powerful event!"
Shelly Byrne
, Covington, KY, USA
, www.climbtreaswithearthjoy.com
"Iris, I want to thank you from the bottom of my heart. I am so grateful for everything you have given me. And even though this is your 'thing' to do, it has brought me so much further. It is such a long time ago since I have felt this way. I am now aware of so many more layers. It also feels a bit heavy because now I really have to do it. And at the same time it feels so good to know that I am supported and that I can start doing it now. And that I can always call you and ask for support. I want to thank you so so much! (chills)"
Judith Makkenze
, Rotterdam, The Netherlands
, www.glasvormen.nl
This has been a year of major change for everyone. Join me at Healing Heaven to integrate your changes and make room for new things. I will tune in and channel live and we will dive deep in the energy to uncover what you need most now.
| | | |
| --- | --- | --- |
| | "I have enjoyed the wonderful event Healing Heaven. I felt I deserved it. It was not just a 'spa for the soul' but for me entirely. Being away from the busy day-to-day life and relax here. But not just relax because we did a lot. Energetically a lot has shifted. Not everything is immediately visible and I know this will continue to have effects in the coming days and weeks. It really has brought me a lot. It was very special to be together with a group and really stand for what you do and share that. It was unique and beautiful and I thoroughly enjoyed it. I would highly recommend it, it really is a gift for yourself. And a spa for the soul, just as you go to the sauna, this is what you deserve to do if you want to continue growing on your path. I loved it!" | |
Ingrid Wester
, Rotterdam, The Netherlands
, www.praktijkjofiele.nl