FREE Live TeleChannel
Get the intuitive insights you need now!
Powerful complimentary call by Iris van Ooyen
Are you wondering what keeps you stuck or reliving the same cycle over and over again?

Do you want to know what will support you in your life and career?

Are you looking for clarity on your next best step?



Then join me for this free call!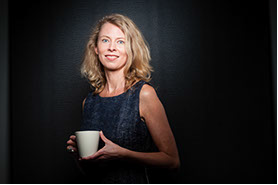 I will tune in for you to help you get clear on what is happening in your life and why. I can intuit what is blocking you from moving forward or which insights will help you get a different perspective on your current situation. I've already helped thousands of people with my intuitive insights and you now have a unique chance to ask me your question!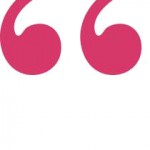 Iris nailed it every time! The first thing that comes out of her mouth is exactly what I need to hear.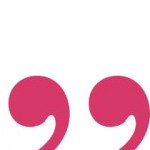 – Mark Sutherland, Cambridge, New Zealand
I welcome you to join me for this powerful call so we can shift what is in your way now to have more flow and more clarity.
THIS FREE TELECHANNEL IS ON MONDAY OCTOBER 10th AT 16.00 AMSTERDAM TIME / 10AM EASTERN / 7AM PACIFIC
No worries if you can't join live! I will send you the audio-recording if you register for this call.
Simply register here to reserve your complimentary seat:

How it works:
The live TeleChannel is 60 minutes. We will start with a powerful energetic activation. Then you get a chance to ask Iris your personal or business question and she will tune in for you and provide you with powerful intuitive insights. There are often underlying themes for each call that serve all participants, so be open to receive lots of valuable insights from other questions as well. The call will be recorded and you will automatically receive a recording afterwards so you can (re)listen to it. This is a unique opportunity to ask Iris your question!
* TeleChannel = Iris tunes in to powerful energy and universal wisdom and passes this on. During the live channel the insights and information are intuited by Iris. You can simply call in from your home or office by phone or Skype. You will receive the phone number and access code when you sign up for this call. As a bonus you receive a free subscription to my Updates.
What will this call bring you:
Clarity on the best next step for you

Valuable and laser focused insights that answer your personal or business question

It will increase your energy level and set things in motion in your life

You get a different perspective on what is happening in your life and why

You will often feel 'lighter' afterwards

Deep understanding and insights can come from questions asked by other participants. There are often underlying themes that surface and this can shine a light on your situation as well.
Get your FREE seat here:

This powerful call is hosted by Iris van Ooyen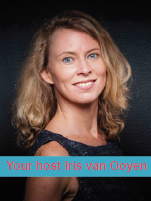 Iris activates powerful transformations within her clients with her energy, intuitive insights and extensive experience. She helps you to be balanced and stand in your power, having enough energy left for your personal life. Thanks to her years of experience in working in the corporate world, facilitating workshops & brainstorm sessions and her intuitive abilities, she is able to cut to the chase and provide you with a wealth of information and laser focused insights in a very short period of time. She pinpoints what you need to work on and shows the way towards a solution with concrete and practical tips that you can apply right away. She has helped many clients take the next step to lead a more fulfilled life and run a thriving business.
| | | |
| --- | --- | --- |
| | "Iris, you are very good at tuning in quickly and getting to the core, to then allow transforming energy. Amazing how you do that so rapidly, without detours. You gave a beautiful insight and overview of what is going on energetically! Thank you!" | |
Kristel Van der Eynden
, Knokke-Heist, Belgium
, www.eternalconnection.be
| | | |
| --- | --- | --- |
| | "I listened to the MP3 of your call and I was impressed with the information you were giving people. It felt very grounded and down to earth. You were able to pinpoint the information and answer their questions without any fluff. I loved how you were able to 'zero in' on people's issues while continuing to be gracious and very supportive." | |
Louanne Howard
, Georgia, USA
, www.transformationalredesign.com
It's time for more clarity, get your complimentary seat now!