Join the monthly Carriers of Light Clarity Circle
Unlock the insights and energy
that help you powerfully do what you came here to do!
Calling all healers, coaches, intuitives and sensitive entrepreneurs
Does it feel unsafe to be yourself and to show people who you truly are?
Does the idea of allowing your 'true self' to be visible just shut you down?
Is it hard to fully trust your intuition, all the time?
And do you doubt you can easily make money doing what you came here to do?
I so relate to that! This is what I have gone through myself.
Once I realized I had a gift and was able to tune in and use my intuitive abilities I went through a series of events where it was not safe for me to shine bright, where people started to doubt my abilities or told me I could not do this. And I bought into their story. The way they wounded me, emotionally and energetically, silenced me. Or I should say I allowed it to silence me. It has taken me years to recover from that. And this is something I am now ready to help you with.
I have access to the Carriers of Light, a group of energies that is here to support the raise in vibration and to help us carry and hold more of our own light. So you can unlock the insights and energy that help you do what you came here to do. They are a powerful group of energies and I am honoured to be their spokesperson. They are the most loving beings I have ever met.
There is one moment in particular that really stands out to me: it was during a session of live channeling I did during my in-person 2-day event, Healing Heaven, where the Carriers of Light showed me the lines of people that where standing behind each participant in the room. They literally showed me the people who are waiting to be served by every single person in the room. It is one of the most powerful things I have ever seen and I was just overcome with emotions because of the immense love I felt from them, and each participant was profoundly impacted by this experience.
The Carriers of Light are here to serve and support and they want to help each and every one of us do what we came here to do. They help you raise your vibration so you can overcome obstacles more easily. Their energy and insights provide you with the help you need to break through what is holding you back. This allows you to receive the clarity about what you need to focus on and feel confident about which next steps you can take to fully do what you came here to do.
I warmly invite you to join us for the powerful, monthly, Carriers of Light Clarity Circle.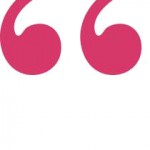 Working with Iris accelerates the process of becoming wise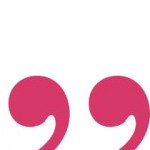 – Joost Merema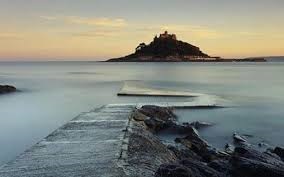 Here's what you'll receive:
1 monthly 60-minute live Q&A call where I will tune in to your personal and business questions and will provide you with practical tips & valuable insights. The Carriers of Light will make sure you hear what is most important for you to be aware off now. (value €400)
1 monthly 60-minute live Topic call where I will channel the Carriers of Light and facilitate an energetic activation and live channel around the specific theme for that month. I will also open up for Q&A around this topic. (value €400)
Audio-recordings for each call, so you can re-listen as often as you like. (priceless!)
Access to the online group forum where you can share insights, ask questions and be inspired by like-minded people. (priceless!)
BONUS: regular guest-expert calls. (priceless!)

These live calls are happening on Wednesdays at 17.00 Amsterdam time / 11am eastern / 8am Pacific.
No worries if you can't join live as all calls will be recorded.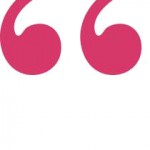 Man oh man, Iris is good! She immediately puts her finger on the sore spot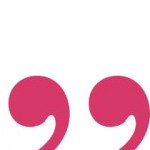 – Judith Makkenze

These are the benefits you can expect as a member:
Clarity on your (big) vision and knowing which next steps to take to move forward
Regular access to the Carriers of Light to get valuable and laser focused insights that answer your personal or business related question
Powerful healing to clear the blocks that are holding you back

Support whenever you are feeling down or are having a hard time and can't remember why you are doing all this. Participants often report feeling 'lighter' and having increased faith and confidence after a call
Practical tips and intuitive insights that help you take the next step and go from confused and stuck to clear and in the flow
It will increase your energy level and set things in motion in your life
A place to celebrate and share your successes and be seen for who you truly are
It helps to speed things up and brings you back in the flow
It will help you raise your vibration so you can be your best self (and do what you came here to do)

Deep understanding and insights can come from the questions asked by other participants. There are often underlying themes that surface and this can shine a light on your situation as well! I often hear how someone else's question is extremely valuable to others as well.
You are not meant to do this alone!
Give yourself the gift of receiving support. I have seen and personally experienced the power of a place where you can share with like-minded people and can really be yourself. It is beautiful to see friendships develop and how people really connect and bond.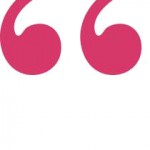 Iris let's you feel your soul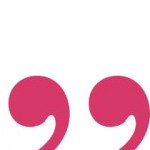 – Shelly Byrne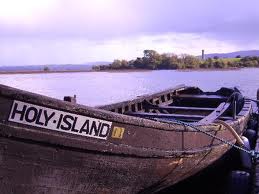 This is what the Clarity Circle has done for others:
| | | |
| --- | --- | --- |
| | I especially loved the Clarity Circe. The consistent group activity kept my frequency high and is a great part of self-care. It is so helpful and powerful to be on the call together. It helps you move faster. Iris gives great tips you can implement immediately. And things she told others were very helpful to me! Iris is very giving with pure loving energy. You know she is taking care of herself so all you need to do is show up and receive. Working with Iris has amped up everything! I would highly recommend her! | |
- Shelly Byrne
, Covington, KY, USA
, | www.climbtreaswithearthjoy.com
| | | |
| --- | --- | --- |
| | "The Clarity Circle calls offer a chance for clarity and deepening of insights. You get lots of room to ask a question. Even if you think you don't have a question something usually comes up during the conversation. These calls are very special to me, because I receive confirmation and am challenged to continue reflecting and taking steps, keeping the faith in my path and to not judge anything. No matter what you say or ask, Iris' answer is never judging or judgmental. She is always understanding and stimulates you to e.g. change course or look at things differently and draws a parallel you were not aware of. A combination of earthly necessities and universal insights. As part of working with Iris you get access to the forum and monthly calls, and the effect is so powerful! Because you can ask your question and share your story or amazement with like-minded people in a safe environment, there is a connection, a cooperation and a sense of solidarity and belonging. Because even though we each learn our own lessons and walk our individual path, sharing makes it easier, more fun and above all more intense." | |
- Judith Makkenze
, Rotterdam, The Netherlands
, | www.glasvormen.nl
| | | |
| --- | --- | --- |
| | "The combination of teaching, practicing, responding to posts on the forum on a call plus the Q/A calls is a perfect combo. LOVELOVELOVE all that I have received. I find it SO helpful also to be able to 'ride the guidance' the call creates…I am often guided to ask a question that then offers me the just-in-time guidance, via Iris, that I am meant to receive!" | |
- Sheri Mortko
, Olathe, KS, USA
, | www.livelikeyoumeanit.com
| | | |
| --- | --- | --- |
| | "In the past few months we have been sharing things we are grateful for on the Clarity Circle forum. I have noticed that during the day I am now aware of what I am grateful for and it has made me more positive. I also find it very inspiring to read what other people are grateful for. The monthly Q&A call is very motivating for me. Often when someone asks a question or makes a comment it helps me further and vice versa. In the past few months I was often stuck and didn't know how to go further. During the calls I learned I am not alone in this. Iris' answers to the questions about this really helped me to move forward and feel better. And thanks to one of the calls I have taken an important step to develop my practice further by creating more time. Iris thank you for your patience and support!" | |
- Ineke Keijzer
, Amstelveen, The Netherlands
, | www.kristalkracht.nl
| | | |
| --- | --- | --- |
| | "Iris' guidance and mentoring and cues around the techniques were absolutely brilliant! I truly felt at complete ease with her gentle, powerful, non-judgmental and safe sacred space of support. I feel very blessed and grateful. During the energetic activations I sensed a profound healing and energetic shift occur. My own personal energy opened to a deeper level of awareness during a call to take better care of myself and my spiritual hygiene. I now feel more clear, focused and centered within. I plan to re-listen to each call to really delve deeper into what showed up for me to honor and trust the deepening of my intuition and sensitivity. Thank you Iris for sharing your beautiful gifts and insights with everyone. I feel so very honored and grateful for all you do!" | |
- Adrianne M. Rowe
, Metuchen, NJ, USA
, | www.violetpetalsyoga.com
Over the past years when the Clarity Circle was basically only available to my individual clients I have seen how powerful it is and how much a person can shift from asking one seemingly simple question during a call. And the ripple effect it then had in their life and in their business. Because they received both the intuitive insights as well as the underlying energy and vibrational shift.
I remember in one call the answer to a question was 'You are worthy' and I recommended her to put that on her mirror so she would be reminded of it daily. She wrote it with lipstick on her car mirror and yesterday she told me that not only it is still on there, 2 years later, but that it is impacting everyone who reads it.
When you are ready to show the world who you truly are and would like some support in the process, then come join us here :-) This is the place to be to receive ongoing support to help you be yourself and appreciate your gifts. I know from experience that you not only can make money doing what you came here to do but the more you allow yourself to be you and let that shine through the more fun it is! We each have our own steps to take and the Carriers of Light help you unlock the energy and insights that will help you on your path. They know what you need most right now.
And I am now opening the doors wide for the very first time. This is your chance to get access to this intimate circle and receive direct and personalized insights from the Carriers of Light. LIVE.
Get your own monthly dial-up connection straight to source.
Your investment for the monthly Carriers of Light Clarity Circle
Monthly membership: €75 per month (approx. 86 USD)
6 months membership: €395 (approx. 451 USD). SAVE €55 and get €299 BONUS program
12 months membership: €775 (approx. 883 USD). SAVE €125 and get €598 in BONUS programs!
No matter what level of programming you are working in, you're here to access the higher level of vibration and the library of knowledge so you can do what you came here to do. You will be supported in this through your work with Iris as the spokesperson and channel for The Carriers of Light. The more intimately you work with Iris, the more personalized support and insights is received from The Carriers of Light.
So let's get you started with the monthly Carriers of Light Clarity Circle. So you know you will receive the support and have access to the energy and insights that will help you take the next step to live a fulfilled life and build a thriving business.
BONUS: get online program Energy Management as a BONUS. €299 value!
BONUS: get 2 online programs! Energy Management + Listen to your Intuition. €598 value!
Become a member for 6 or 12 months and receive a significant discount and special bonuses!
Become a member for 6 months and get my popular online program 'High-Energy Success for Sensitive Entrepreneurs' as a BONUS. This program provides you with the Powerful Energy Management System that helps you Serve More People and Make More Money Without Draining Yourself
Become a yearlong member and get both my online programs for FREE! You'll receive 'High-Energy Success for Sensitive Entrepreneurs' as well as 'How to Listen to your Intuition' as a BONUS (value €598). This will give you access to both the Powerful Energy Management System that helps you Serve More People and Make More Money Without Draining Yourself as well as the Divine 3-step System that allows you to make Confident and Inspired Decisions from your Heart with Ease.
| | | |
| --- | --- | --- |
| | "The Q&A calls give a lot of direct and personal insights and food for thought. Iris is razor sharp in what she senses. Her answers are always clear and respectful. What I really admire is her careful way of formulating. The calls are already scheduled so you can think about it beforehand. That already puts something in motion. It helps me to consciously look at myself and what it going on. Sometimes I don't really have a question or I can't make my question concrete, but that doesn't matter. In the call with Iris it automatically becomes clear. The questions (and answers) of others are valuable to me. There is always something that I can translate directly to my personal situation or that resonates for me too. I really like the interactions and additions of other participants on the calls. They often give a different perspective. The value of the Clarity Circle for me is all about sharing. We share each other's gratitude, downs, big and small successes and personal victories. We can ask each other for support or advice without having to explain everything. And that is very pleasant. There is a deep sense of connection, involvement and safety. Even when we use different words, we speak the same 'language'. I experience it as a warm, special and inspiring form of support in my own process of growth. Which can sometimes feel lonely and vulnerable. At those times it is SO valuable when there are people who recognize that and understand what you are going through. That reciprocity makes it so powerful. I know no other group with such beautiful supporters." | |
- Myrtle Vos
, Hillegom, The Netherlands
, | www.flowmotion.nu
BONUS: get online program Energy Management as a BONUS. €299 value!
BONUS: get 2 online programs! Energy Management + Listen to your Intuition. €598 value!
I am so honoured to share this with you. This is really close to my heart. I have seen in the past years how powerful it is to have this ongoing support available in your business and in your life. And it has been my pleasure and privilege to see what unfolded for each of the participants and the shifts they were able to make on a call. These shifts are available to you too! I so look forward to working with you and would love to support you so you can fully do what you came here to do!
All you have to do is open up and receive ;-)
Much love,