A year ago I hosted 'A night with the Carriers of Light' in Breda. It was a very powerful evening with a special message about the Clan of the Keepers of the Truth. They also spoke about letting go of outdated beliefs on creation, opening up to manifest with deeper intention, higher impact and shorter turnaround times.
Intrigued? You can listen to that message here:
If you enjoyed the energy and insights, then you're invited for a FREE online workshop with the Carriers of Light on June 6th!
This 2-hour workshop will help you connect more fully from the heart. I will also open up the lines so you can ask questions—and the Carriers of Light will answer.
Get your FREE seat here now or click here to read more first
I hope to see you there!
With love,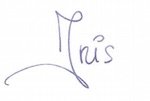 PS Can't listen live? You get the recording if you register here
PPS Know anyone who might benefit from this free workshop? Send them this link so they can get their own seat: http://2brighteyes.com/shop/free-event/