21 Day Activation to Raise your Vibration
so you can feel more love, have more energy and hear your inner wisdom

Powerful 21 day series by Iris van Ooyen
Do you have trouble finding a form of meditation that works for you?
Do you find it hard to set aside time for your daily energy management?
Do you feel guilty for not meditating daily?
Is it difficult to muster the energy to do your daily inner work?
I know what that feels like.
'Traditional' meditation is just not my thing.
I have told myself time and again that I need to sit still and meditate because it's supposed to do me good. So I've tried, many times. And I finally found a way to meditate that suits me, but I still don't really feel drawn to it.
What I do love, is to be guided in the energy and really tap into a powerful vibration. So I can feel my energy shift and increase immediately.
This is what I've been doing to manage my energy daily and what helps me to be vibrant and resonate on a high frequency. I've also experienced that doing this on a daily basis is what really helps build the energy.
It's what enables me to do the work I do, tuning in daily for people means you need to maintain a high vibration to be able to tap into the highest energy. And it is how I support clients at the beginning of each call, to set the stage for powerful transformation.
As you may know, everything is energy, and if you want to uplevel yourself and your career or business you need to uplevel your energy as well.
That's why I've created this powerful program:
21 Day Activation to Raise your Vibration
so you can feel more love, have more energy and hear your inner wisdom
I've made doing your inner work easy! Just sit back and listen and I will walk you through one guided visualization per day. Each activation is unique and has its own focus, so your body, mind and soul all get attention. For 21 days you get one MP3 per day delivered to your inbox so you can start your day grounded, with energy and inspiration.
These activations are a powerful way to get ready for 2017!
| | | |
| --- | --- | --- |
| | "I truly LOVED the 21 Day Activation Calls to Raise your Vibration. I sensed a profound healing and energetic shift occur. My own energy opened to a deeper level of awareness with a call to take better care of myself and my spiritual hygiene (the 3 foundational steps of your High-Energy Success program). I now feel more clear, focused and centered within. I plan to re-listen to each call, and focus on a certain activation for several days to really delve deeper into what showed up for me to honor and trust the deepening of my intuition and sensitivity. Thank you Iris for sharing your beautiful gifts and insights with everyone. I feel so very honored and grateful for all you do! Thank you. Namaste!" | |
Adrianne M. Rowe
, Metuchen, NJ, USA
, www.violetpetalsyoga.com
| | | |
| --- | --- | --- |
| | "Iris, I wanted to let you know how helpful your activations are for me. I am being shown HOW more clarity in my life can help me SEE the gaps with my business. It is fantastic. I've been asking the universe to give me answers about gaps I have with new prospects. I've spent my whole life suppressing intuition, so I gain clarity, but answers come in a hit & miss pattern. But now I see answers coming to me in more of a constant stream than before.THANK YOU so much for these activations. I hope you are receiving as much from them as we are." | |
Vicky Scrivner
, De Soto, KS, USA
It is my mission to help raise the vibation of the planet so more people can live from love, and that's why I've created this unique 21 day program. I've helped many clients take powerful growth steps through my guided visualizations, now let me assist you!
In just 21 days you will:
feel more energized
be better able to hear your inner wisdom
be fully grounded
open your heart further
feel more centered and aligned
How does it work?
I will guide you through a powerful healing activation and guided visualization for the coming 21 days. You receive an audio-recording for each day and can listen to it whenever is most convenient for you. Once you register you will immediately receive the audio-recording for Activation 1 so you can start right away. You can use it as your form of inner work for 21 days or in addition to your usual meditation. Taking good care of yourself has never been so easy. Enjoy!
What do I get?
You will receive 21 unique audio-recordings of 15-20 minutes each. That's a total of over five hours of transformative energy you can tap into any time anywhere! For 21 days you get one MP3 per day delivered to your inbox so you can start your day grounded, with energy and inspiration.
No more struggling to find the energy or the right tool to do your daily meditation, simply listen to the activations and be guided through.
Get immediate access to these powerful activations:
The benefits of these daily activations:
Helps you start (or end) your day grounded, inspired and full of energy.
A powerful way to let go of energies that no longer suit you
Doing your inner work becomes easy: simply listen and receive
Helps you to raise your vibration, which builds confidence and energy
Practical tool to uplevel your self-care
Helps you to be more in touch with your inner wisdom and listen to your intuition

A powerful support to keep you balanced in these times of (energetic) turmoil
And it is easily available to you now! When you register you get immediate access to the audio-recordings.
| | | |
| --- | --- | --- |
| | "I always knew meditation and grounding was healthy and good for me. Yet, Iris helped me to see it in terms of energy. I also would express how it has helped me to open to receiving and giving love because I am protected. My heart is protected. It helps me to honor myself in a way that nurtures the world in the end. Iris is very giving with pure loving energy. You know she is taking care of herself so all you need to do is show up and receive." | |
Shelly Byrne
, Covington, KY, USA
, www.climbtreeswithearthjoy.com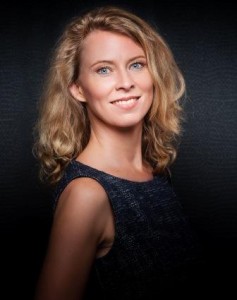 Iris van Ooyen is an expert at raising your vibration and channels universal energy and wisdom. Iris facilitates powerful transformations within her clients with her energetic activations, razor sharp intuition and healing energy. She is able to cut to the chase and provide you with a wealth of information and laser focused insights in a very short period of time. She sees quickly which steps are needed to create certain changes and provides you with the necessary insights and practical action steps that you can apply right away so you can grow.
Iris has a background in corporate marketing and an MBA. She combines her business experience and her intuitive insights to help you get the most out of yourself. She is an expert at zeroing in on what is not working or standing in your way to be your best self.
In the past 14 years Iris has already supported many clients to take the next step in their life & business or career. These international clients range from Olympic athletes and entrepreneurs to business managers and teams.
| | | |
| --- | --- | --- |
| | "Iris, when I look back at the results of your activations, so much has happened: I feel more room in my physical body (relaxed), I'm more conscious (knowing that I have a choice), I received valuable insights (the most astounding insight is that I always want to please people, that was a big revelation!) and even more that I cannot fully grasp yet. Iris, words are insufficient but I'll try: these activations were miraculous, beautiful and intense! I'm so grateful! Thank you!" | |
Hermine Perik
, Gouda, The Netherlands
| | | |
| --- | --- | --- |
| | "It has been amazing for me. Thanks to the activations I have done things that I thought I would never be able to do – and have felt amazing weight come off my shoulders. I have fallen asleep in the middle of activations 3 times now, but I trust that I'm receiving the healing energy and can't wait to witness what happens/what I do next. Thank you so much Iris for doing this for us. I am eternally grateful." | |
Mireille Mears
, Frisco, TX, USA
YES I want to raise my vibration so I can feel more love, have more energy and hear my inner wisdom!